posted by

mojotastic
at 03:29pm on 04/05/2009 under
picspam
,
smallville
,
sv s8
Ok. I know. I KNOW. I
just
did a picspam like three days ago. I was not expecting to get home from a successful day of shopping and just suddenly feel it necessary to picspam Smallville. But who knew that last week's episode of Smallville would be so
good
. Certainly not I! I never expect the words epic amazing and Smallville to coincide in the same sentence. No one was more shocked than I was! I'm starting to feel like maybe my abusive relationship with Smallville is at a turning point. Like, maybe Smallville really means it when it says it loves me now? Maybe it'll stop hitting me?
BUT OMG THAT EPISODE WAS SO GOOD IT MADE ME FEEL MANY FEELINGS IN MY HEART WHERE I FEEL FEELINGS!
The episode finished and I felt like I was
trapped in a glass case of emotions
! As

nyonyo
put it, if you had told me last year that a Whedon show would be on the air and I'd be like "lol whatever let's cap Smallville!" I would have called you a liar and a scoundrel. AND YET!
Since

nyonyo
did a insanely
beautiful picspam
of the whole episode already, I decided to just picspam the epic Chlark phone convo that I've been watching on a loop on youtube.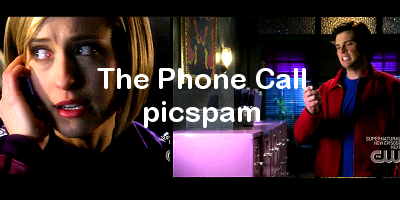 ( Smallville Beast Picspam: Everything I've ever done, right or wrong, I did it for you. )