posted by

mojotastic
at 09:53pm on 26/02/2011 under
flist love
,
march madness!!
,
vacation
HEYYYYY!! So guess who is going to LA tomorrow bright and early in the morning? ME! I'm going with some friends to visit our friend Amy that just moved out in Janurary. I'm very excited because it's been disgusting and cold and gross here. Even if it's not totally warm over there at least the odds seem to to be against getting snowed on. Hopefully?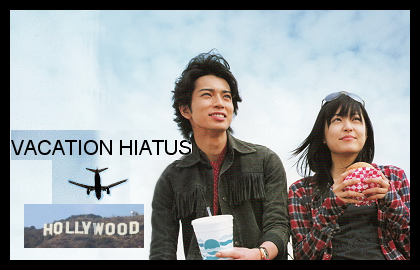 The only thing I'm bummed about is a.) missing Gossip Girl and my recap commenting Tuesday tradition and b.)
FANDOM MARCH MADNESS
. UGH. Last year, ngl, Fandom March Madness was pretty much what I DID at work in March. I don't know how I should feel about that. I still remember the gchat conversations with

pinkspots
talking about my bracket and all the ~fandom politics~. I think I got like 6th or something for my bracket? I was very proud of this useless accomplishment, I remember that. Hopefully brackets won't all be done by the time I get back on next Sunday morning.
I'm stoked I've actually never been to California before. Anyway! Due to iPhone having I will be able to check LJ and maybe even answer back but I will probably be mostly busy going places and doing things and DAY DRINKINGGGGG! (Imagine that in an Oprah voice!)
So let me know if I miss anything and leave me tons of comments here as I probs won't have time to pop all over the place.
SEE YOU GUYS SOON!
~Morgan